Panyaza Lesufi published a formal letter of engagement with Bidvest to clean our schools free of charge. His point is to clear the accusations that are circulating on the internet which he mentioned to be hopelessly misinformed and devoid of truth.
The internet this morning was circulating news that Bidvest are offering free services of cleaning schools, to building up terms of reference for future tenders, and cementing their unsolicited request for proposal, by piloting these services for free, they know that should a tender for similar services be issued in future they will be awarded.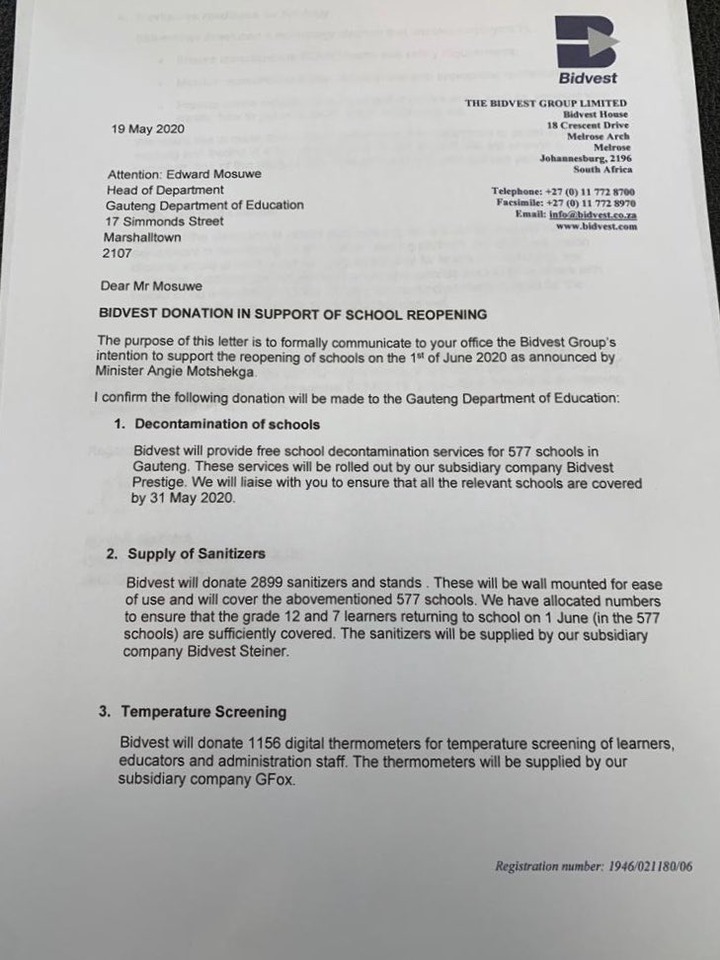 Unanswered suggestions raised by citizens after the misters announcement
Citizens suggested to the Minister that they give this time for small businesses to volunteer their services in this difficult times as way of marketing themselves for tenders.
This can work the same way like what graduates do when volunteer/become interns to gain experience for employment prospect, this can also be a great opportunity for small black businesses to do same for tenders.
Since Bidvest can offer their services as donations, WHY don't u accept equipment & sanitizers ONLY, urge black cleaning businesses & others to volunteer their labour as donation/each communities around schools to volunteer to clean themselves. I just wanna see something here.
By: Monti Montsha